MARKO
JONES
he/him
Marko is a multidisciplinary creative with a keen eye for design. His curiosity has always led him to explore new interests, whether it's learning how to sew or how to produce music, he's constantly creating.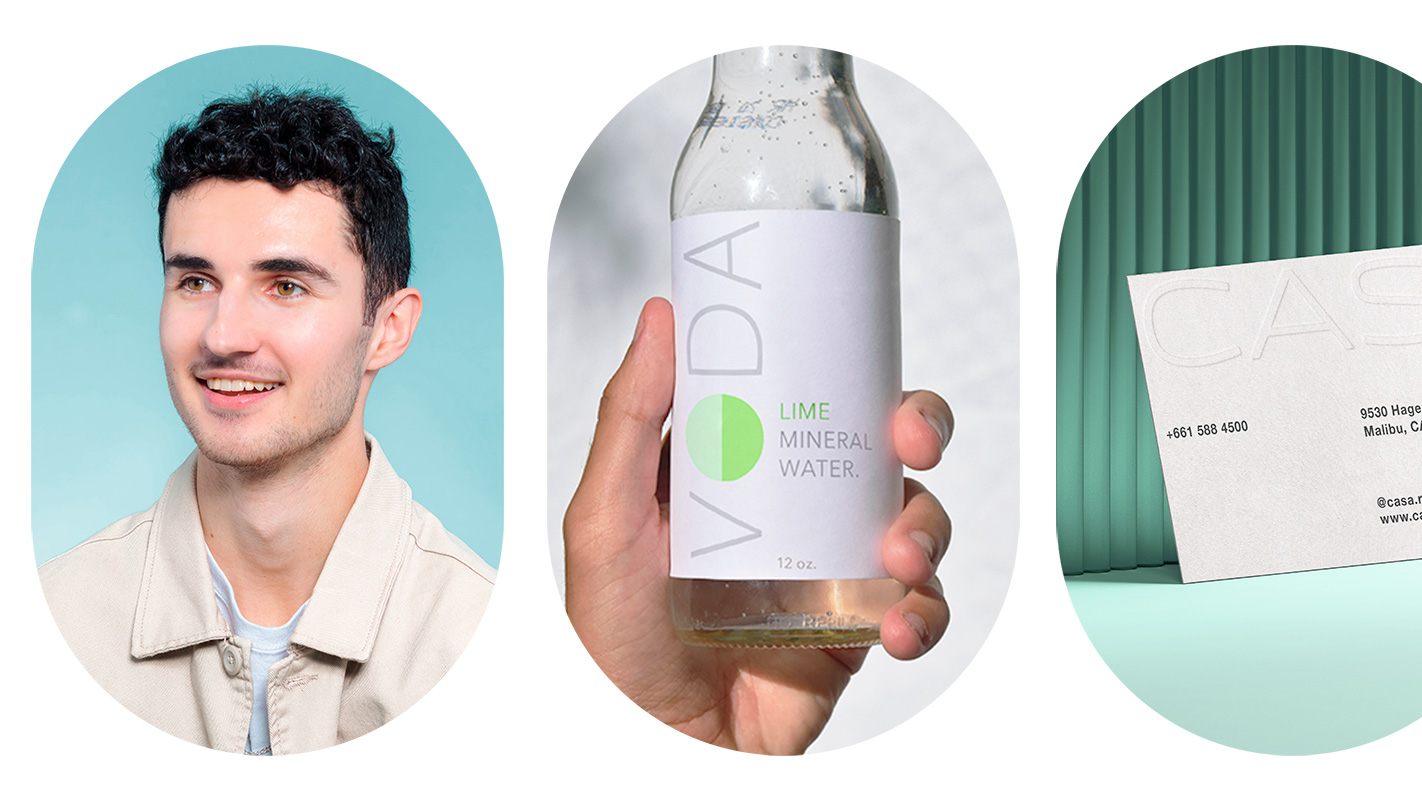 DSGN
Young Ones One Show
Shortlisted
2022 RGD Social Good Design Award
Winner
2022 RGD Student Award
Honourable Mention
2022 ADCC Student Competition
Bronze
2022 ADCC Student Competition
Bronze
2022 ADCC Student Competition
Bronze
2021 RGD Design de Plume Award
Winner
2021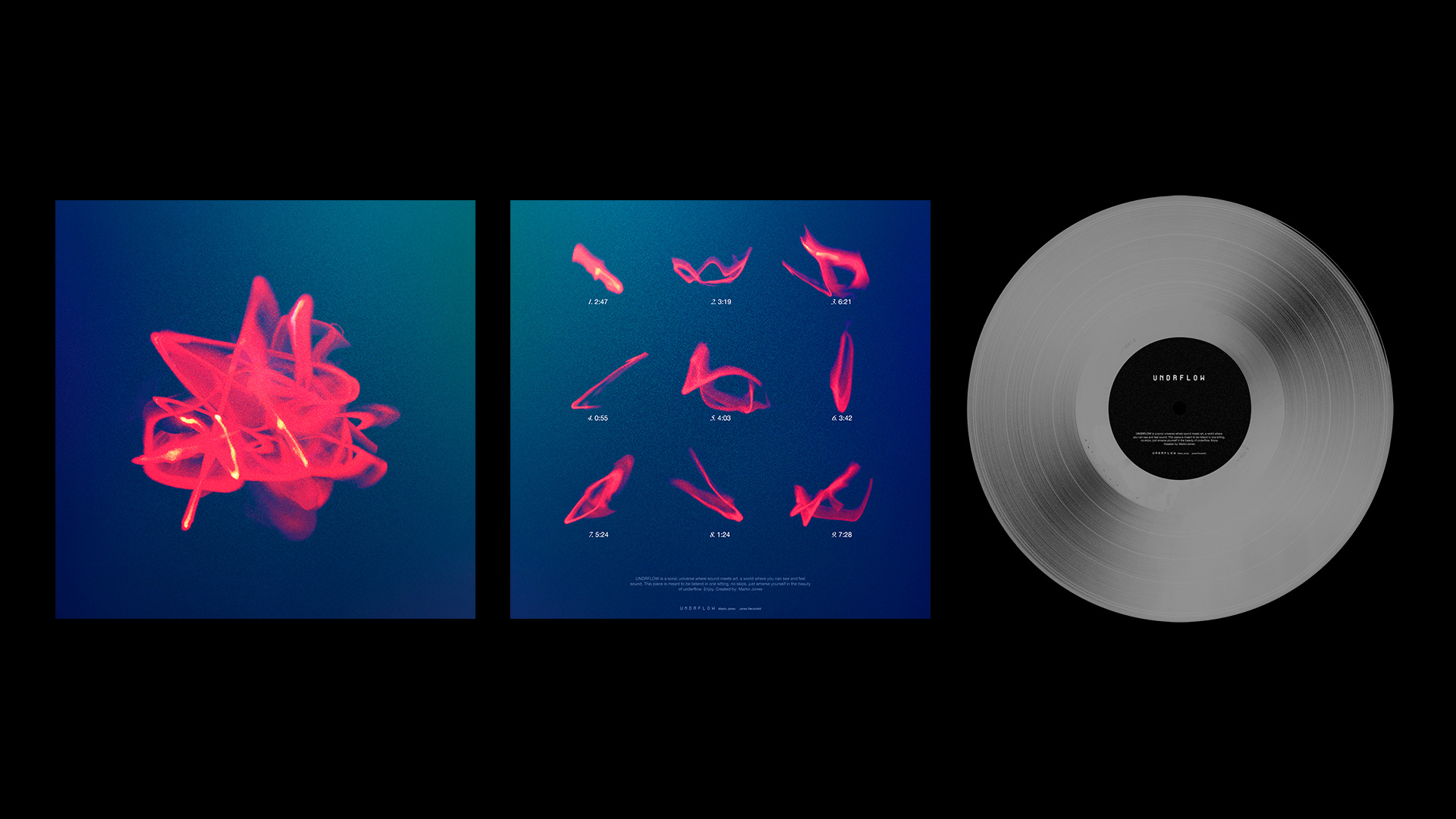 UNDRFLOW is a project that explores the intersection of music and art. By experimenting with light and frequencies I was able to create a unique visual for the album cover.
I attached a small mirror to a speaker and created abstract shapes by pointing a laser on the vibrating mirror. Each song's unique frequency produces its own unique visual identity.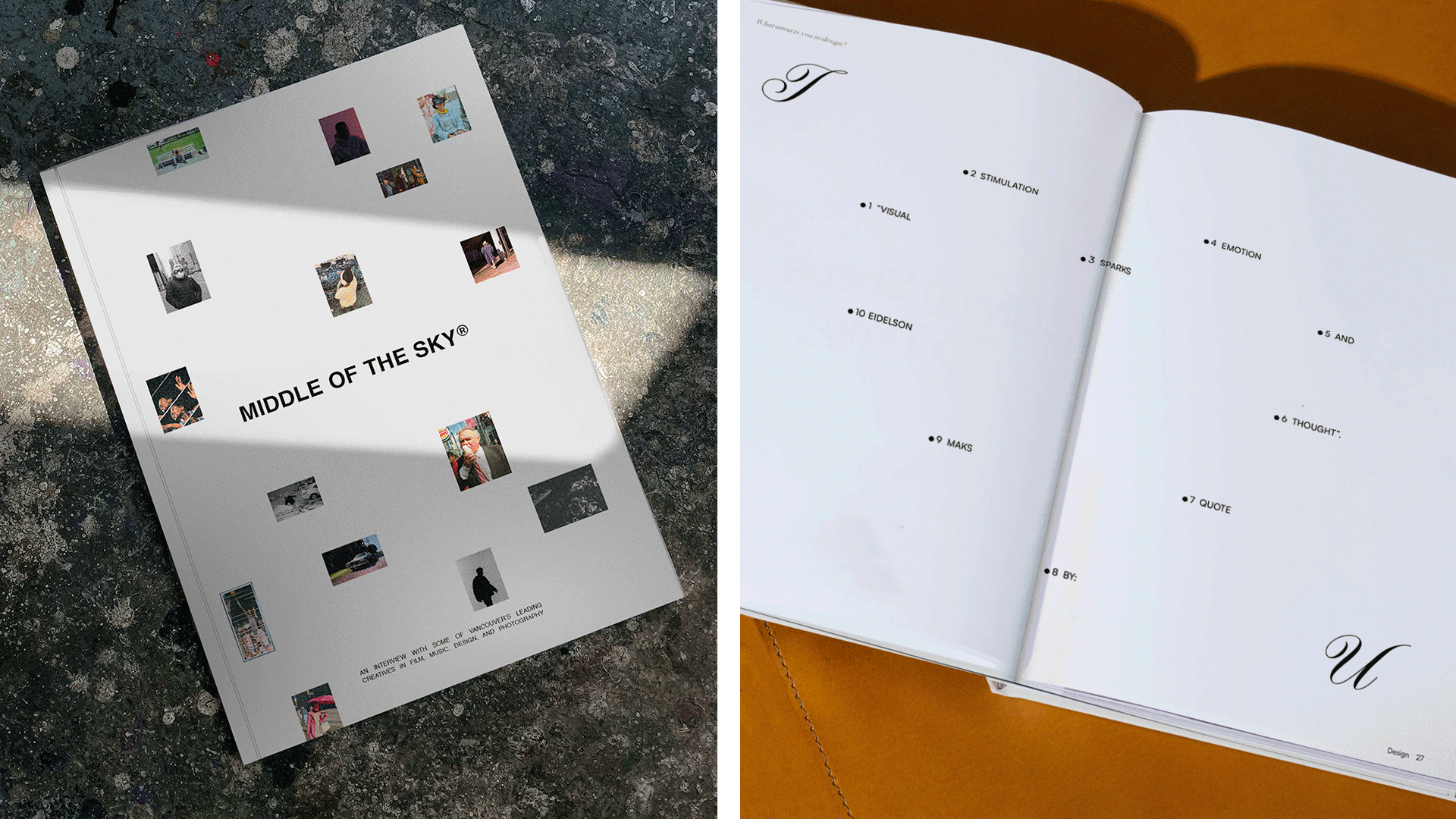 Cover and spread for Middle of The Sky magazine, which features interviews with some of Vancouver's leading creatives in film, music, design, and photography.
Magazine spreads for Middle of The Sky. This grid-free, experimental design reflects the unique creative expression of each individual.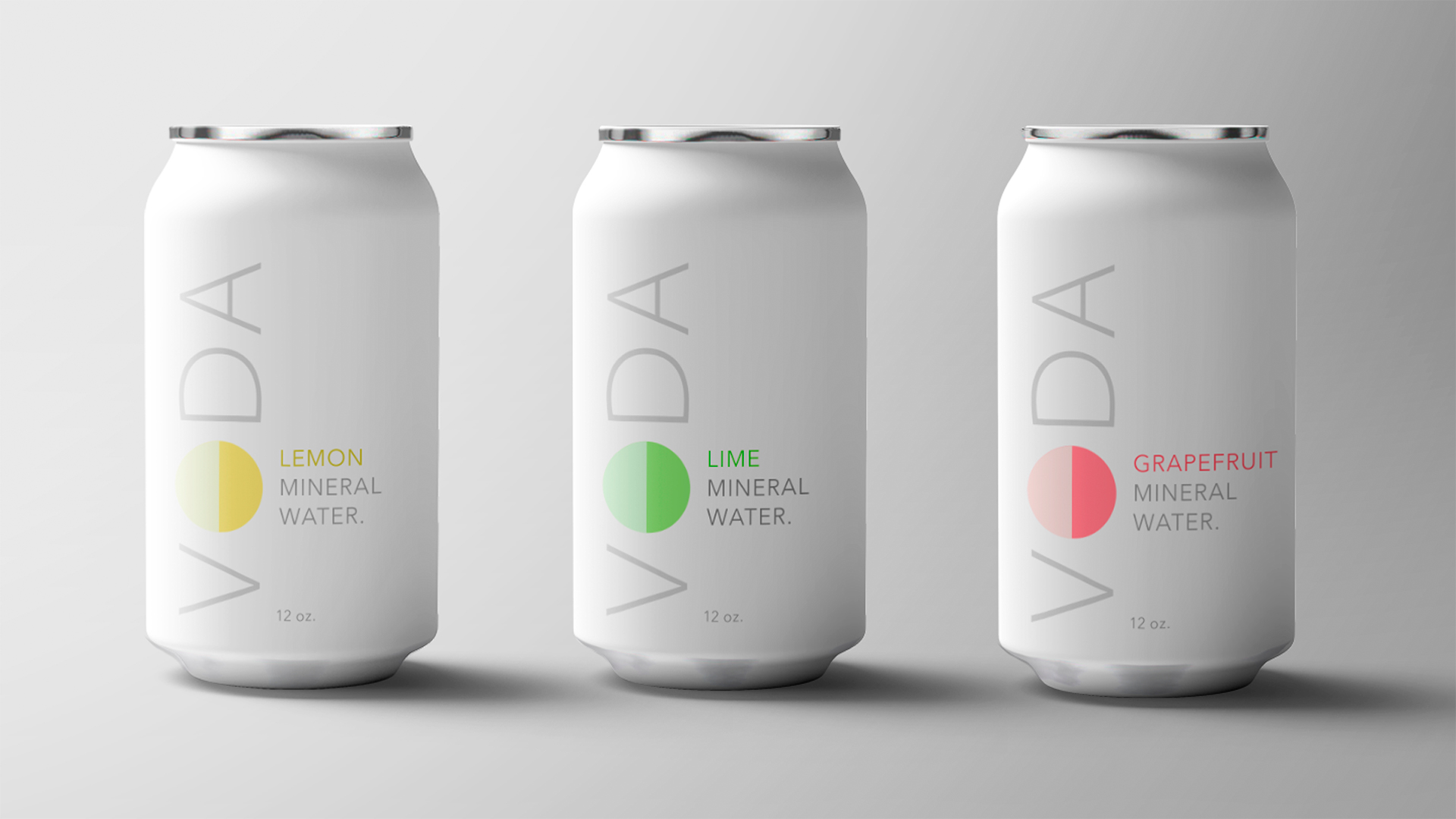 VODA is a beverage company that prides itself on its simple and minimal ingredients. The branding aims to reflect this philosophy.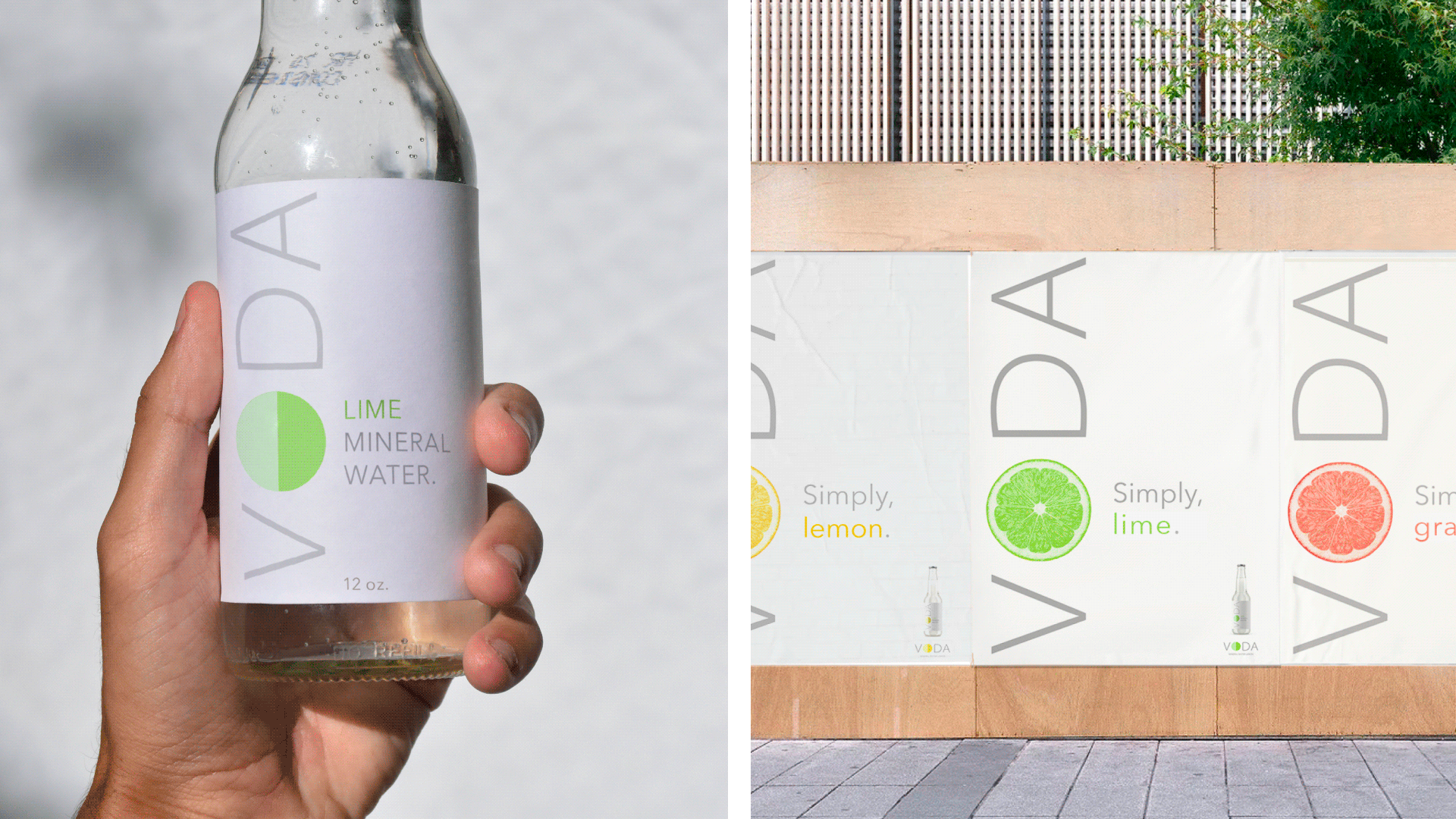 Collateral for VODA. The two ingredients (mineral water and lime, lemon, or grapefruit) are reflected in the circular part of the logo, which also represents a fruit wedge.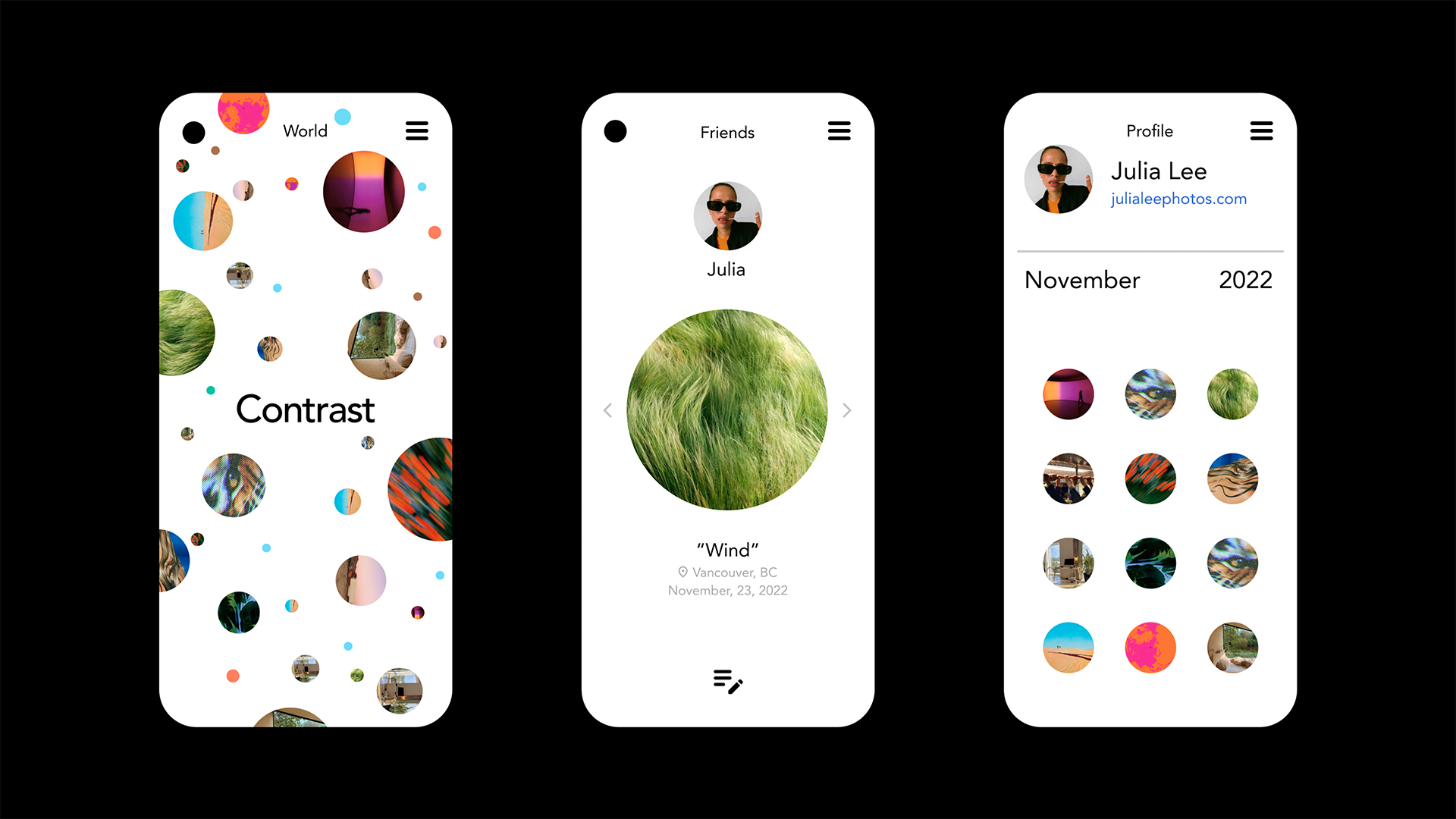 OpenDoor is a social media platform that gives creatives a fun way to tackle creative block. Once a day, users are given a word prompt, and the task is to upload images based on the prompt.
Branding and advertising that shows creative ways OpenDoor makes the user think rather than just view. The circle crop is consistent throughout the brand making it easily recognisable.