JOHN
PACHKOWSKY
they/he
Earnest dedication to craft meets good-natured irreverence is JP's illustration jam, always searching for that perfect mix of careful technique and knowing wink. When not professionally engaged in wild creative work, you'll find this comfortably weird visual wizard furiously scrawling all over the art dungeon with ink-smudged nose and a meticulous mountain of notes for that next big idea.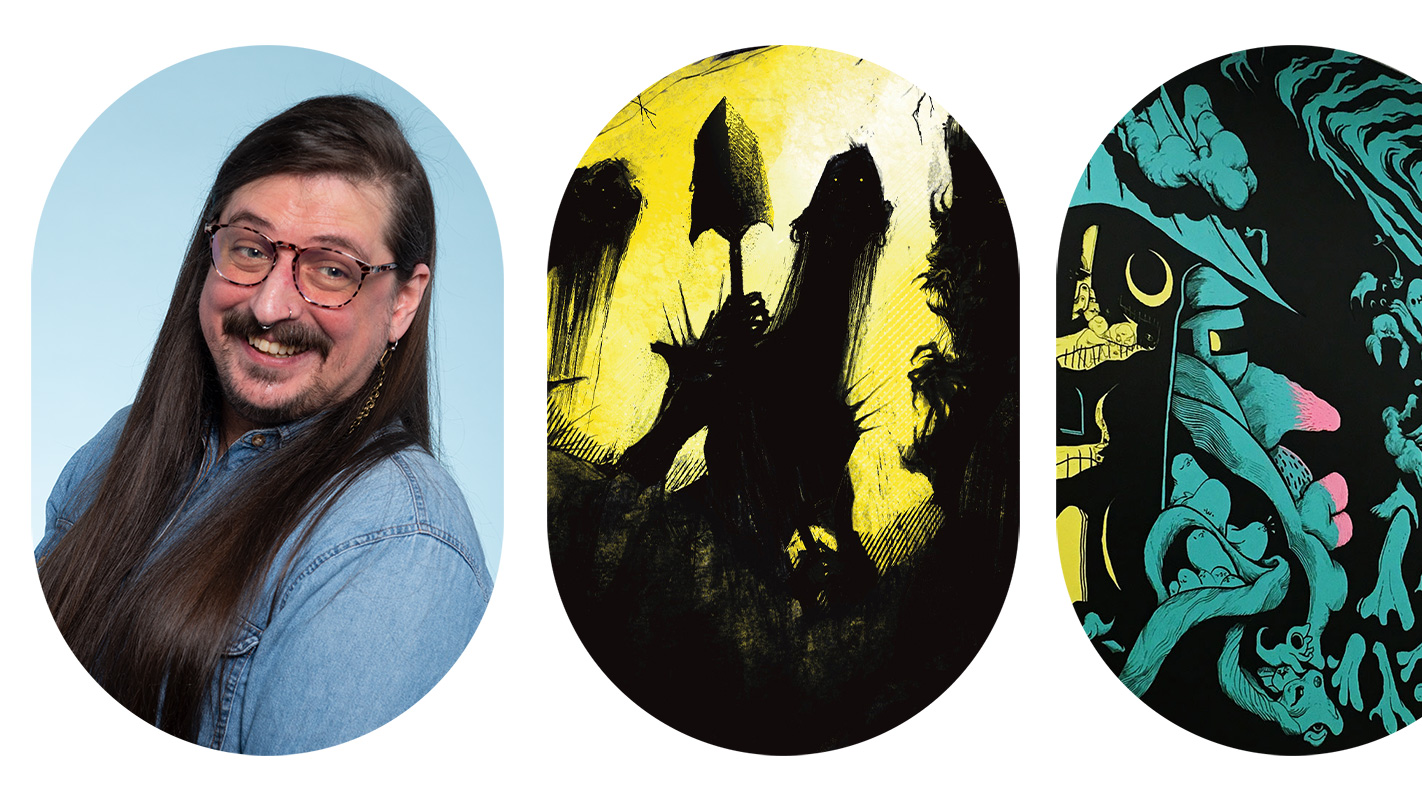 ILLSTRN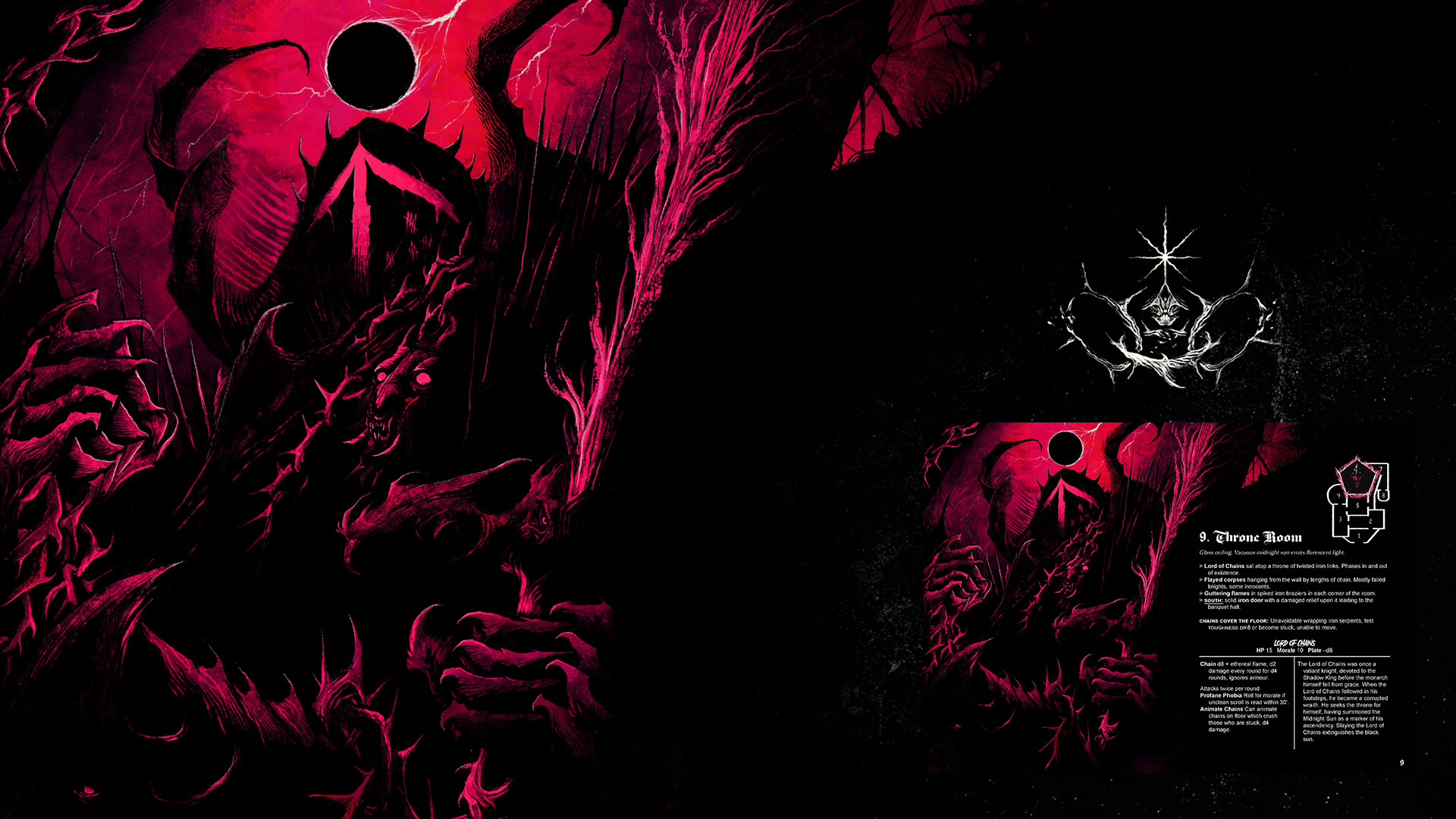 Illustration and icons for the titular villain of LORD OF CHAINS, an apocalyptically blackened-artpunk adventure for the MÖRK BORG RPG system.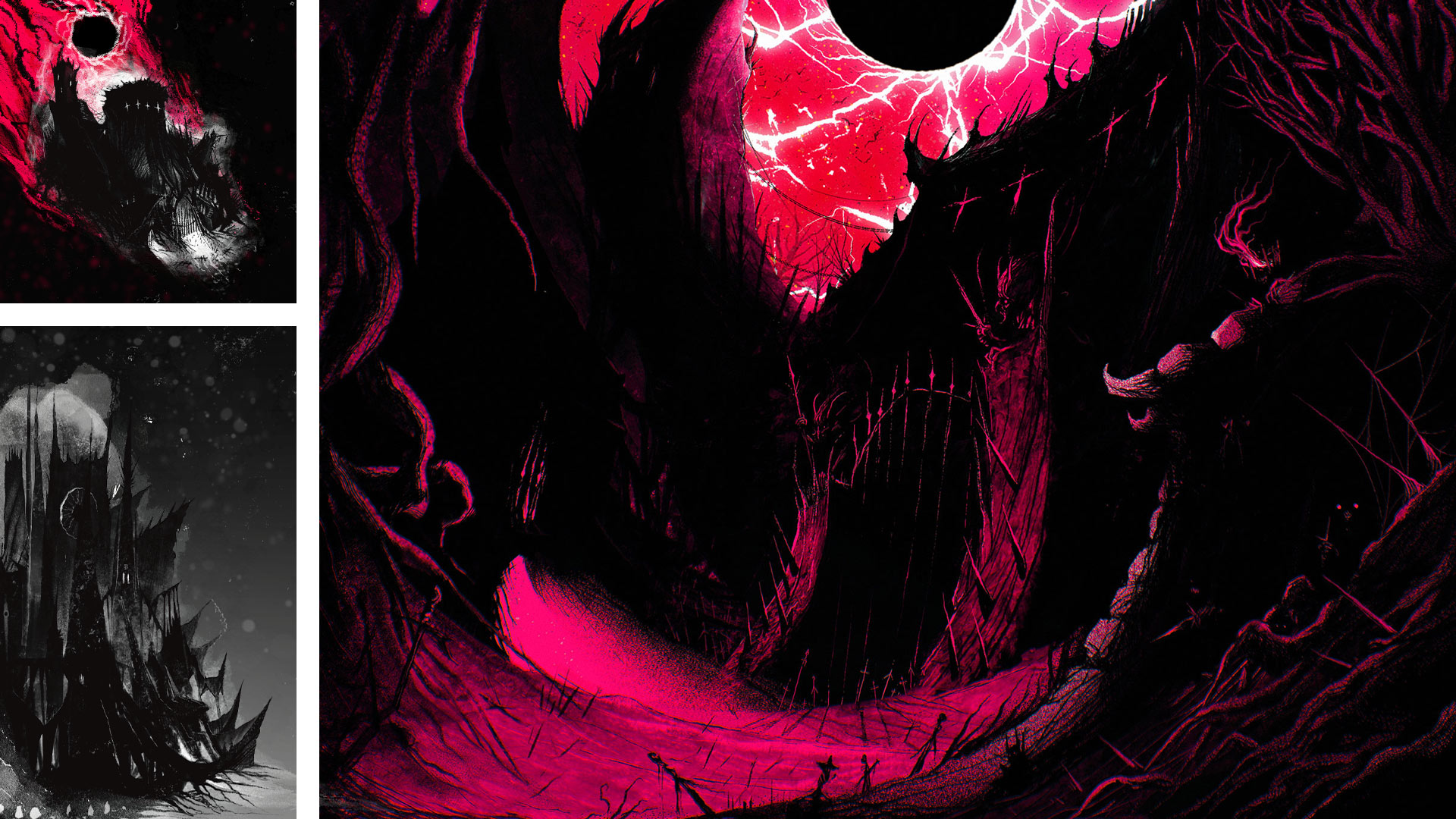 Map icons for the adventure's outset, the Palace of the Shadow King, and the harrowing endpoint: the Iron Bastion, dread fortress of the Lord of Chains.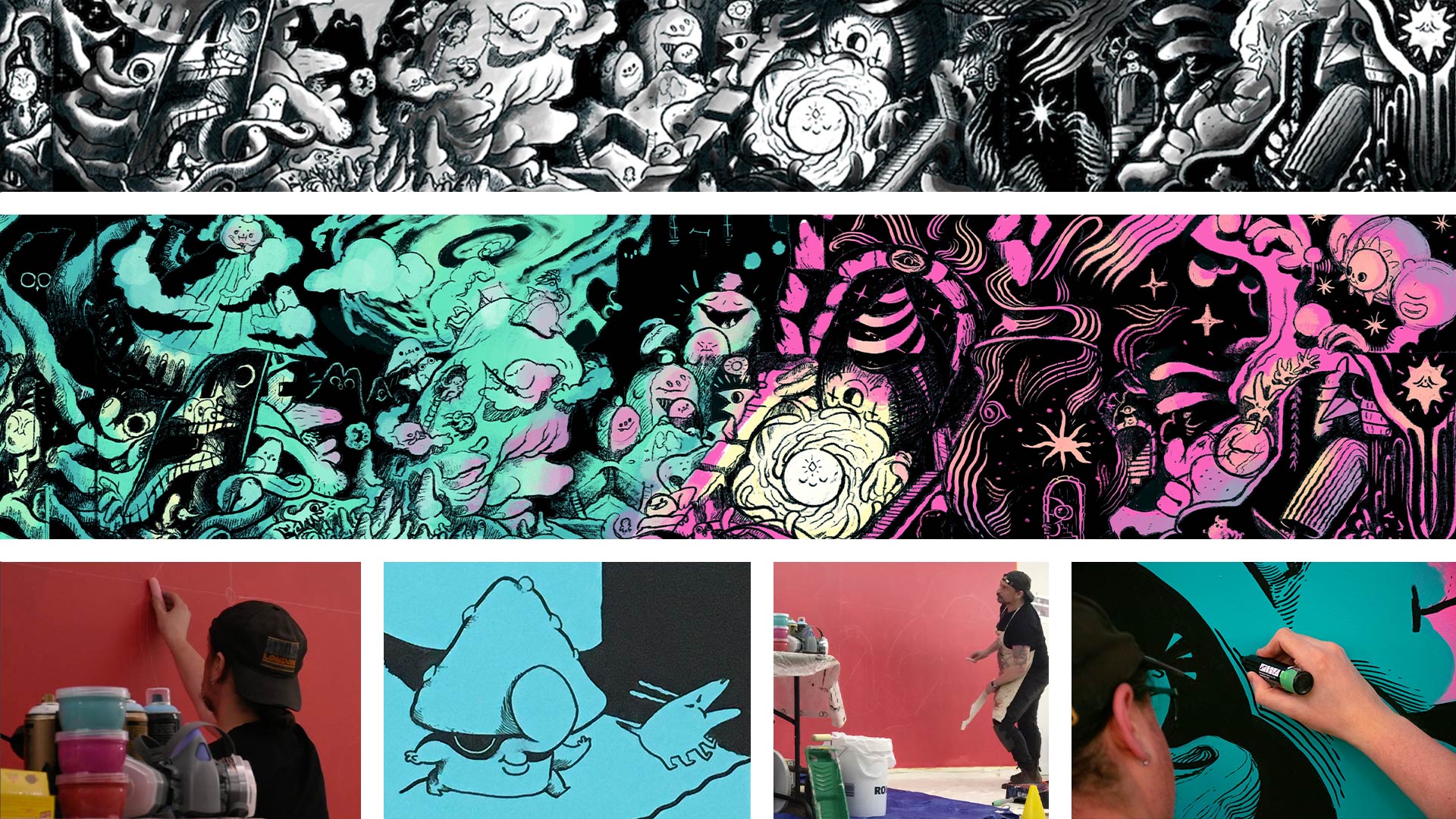 Initial drafts and freehanding for The Moon Set / A Star Rises, one of several murals commissioned by Royal Center Vancouver through VMF Agency.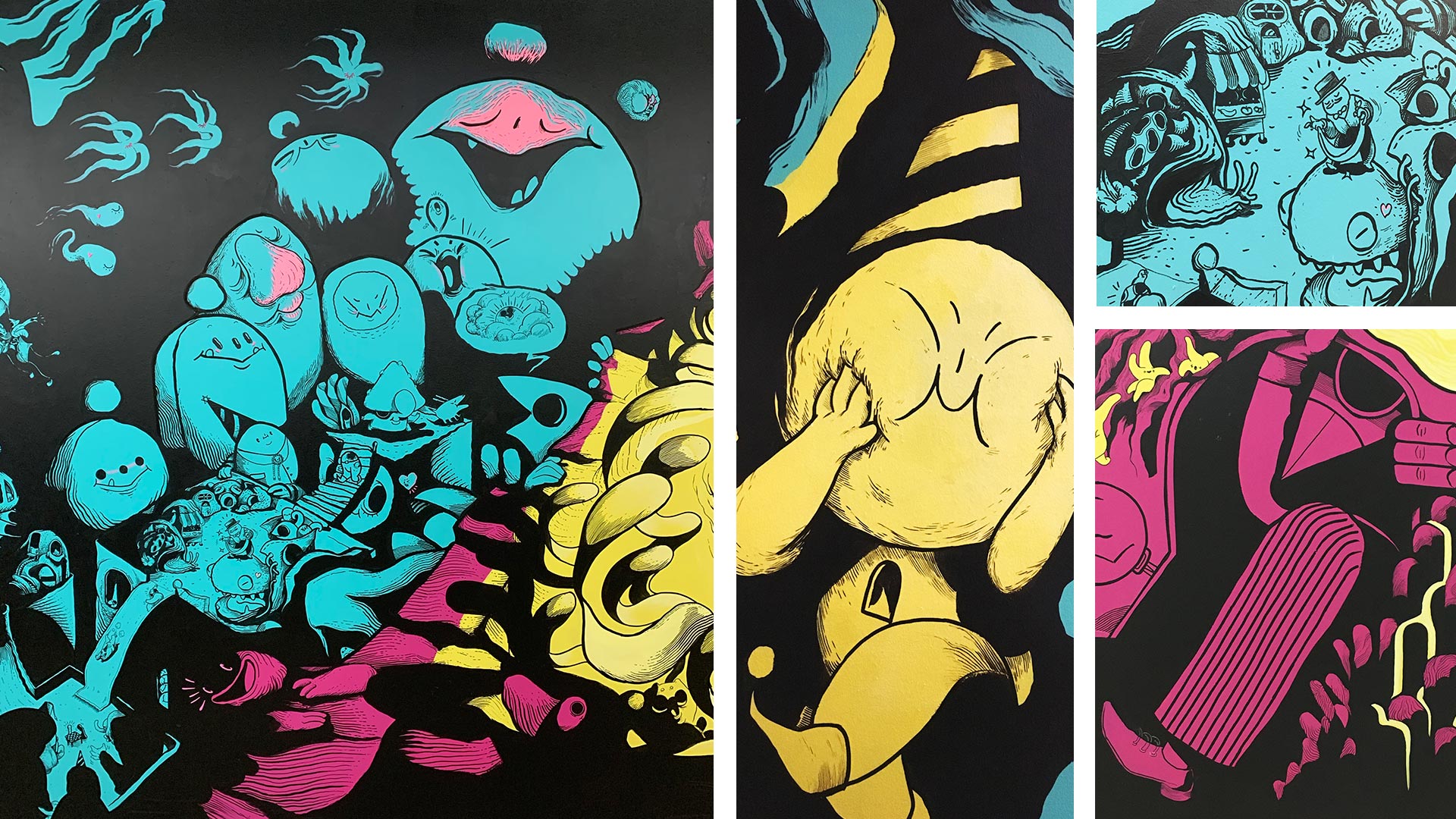 As thousands of careful lines were drawn, homages to Royal Center regulars snuck into the composition—a familiar shoeshine, a friendly late-night pup, and an unforgettable midnight mischief-maker—among others.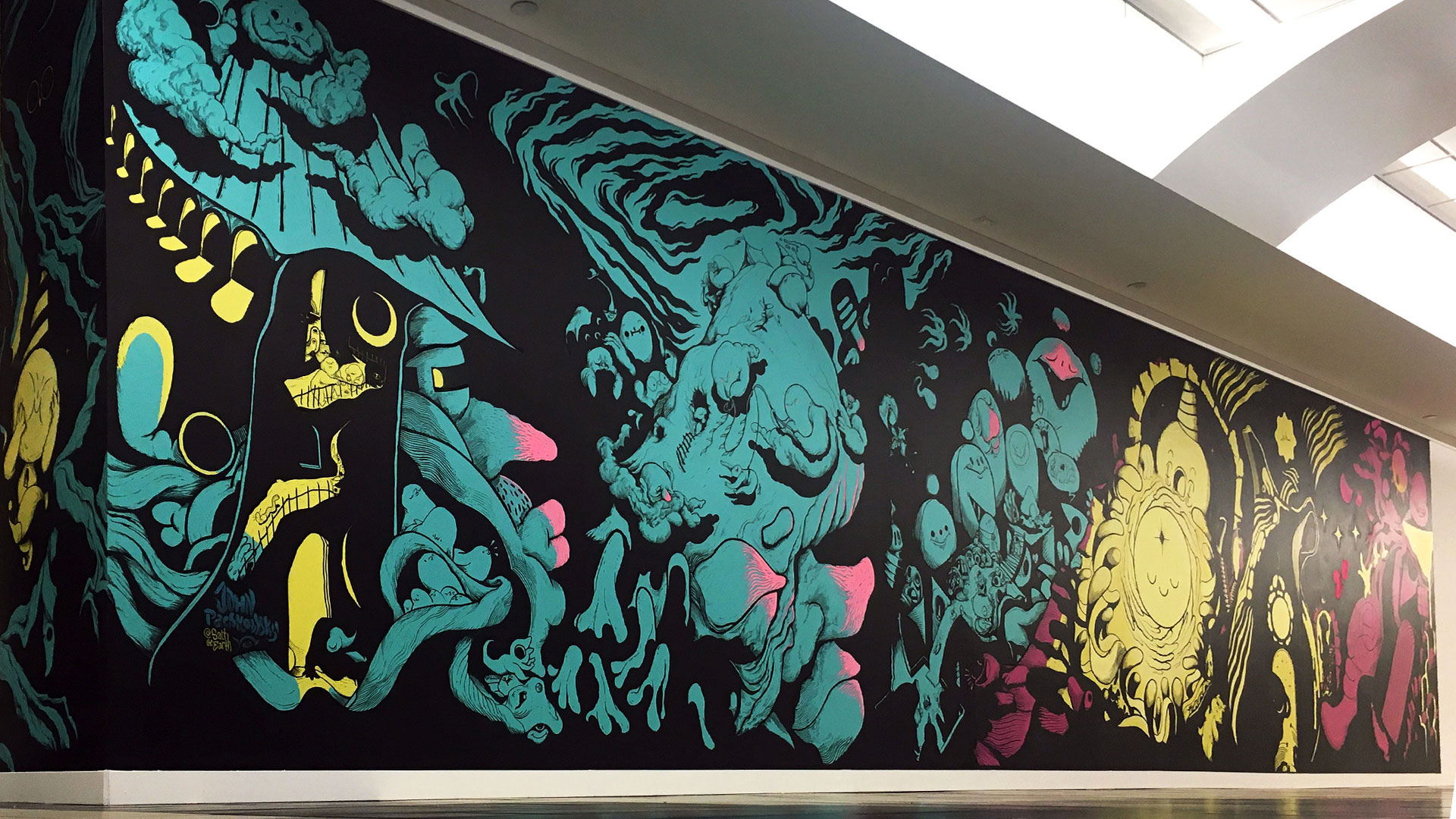 Through VMF's Un-Leased research program, murals brought new life to the exteriors of vacant commercial spaces, while the interiors underwent their own transformations, hosting temporary residency spaces for artists.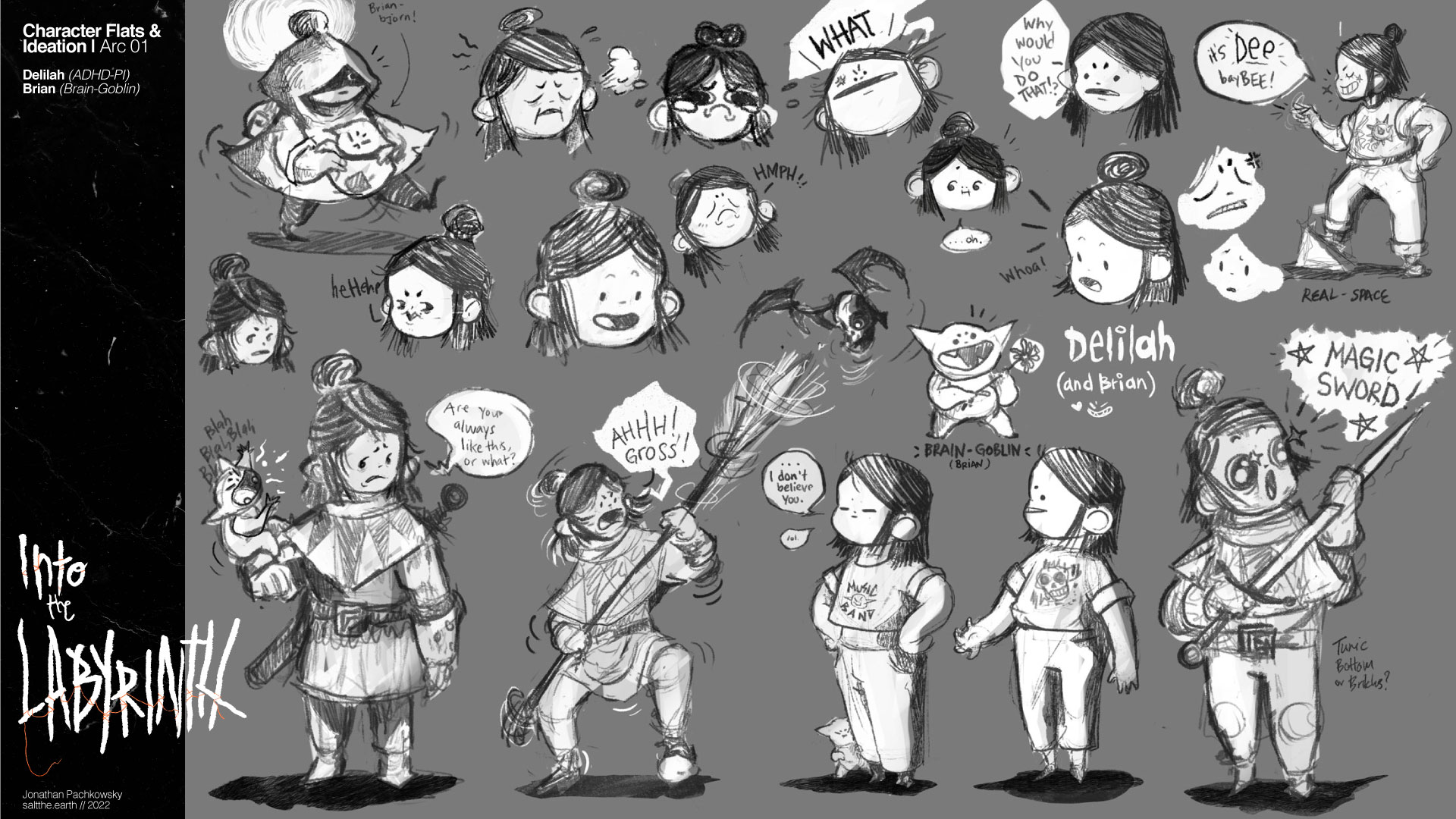 Into the Labyrinth, a graphic novel exploring the complexity of navigating adult ADHD through a wild, imaginative fantasy lens, and a deep descent into an ever-shifting, parallel world.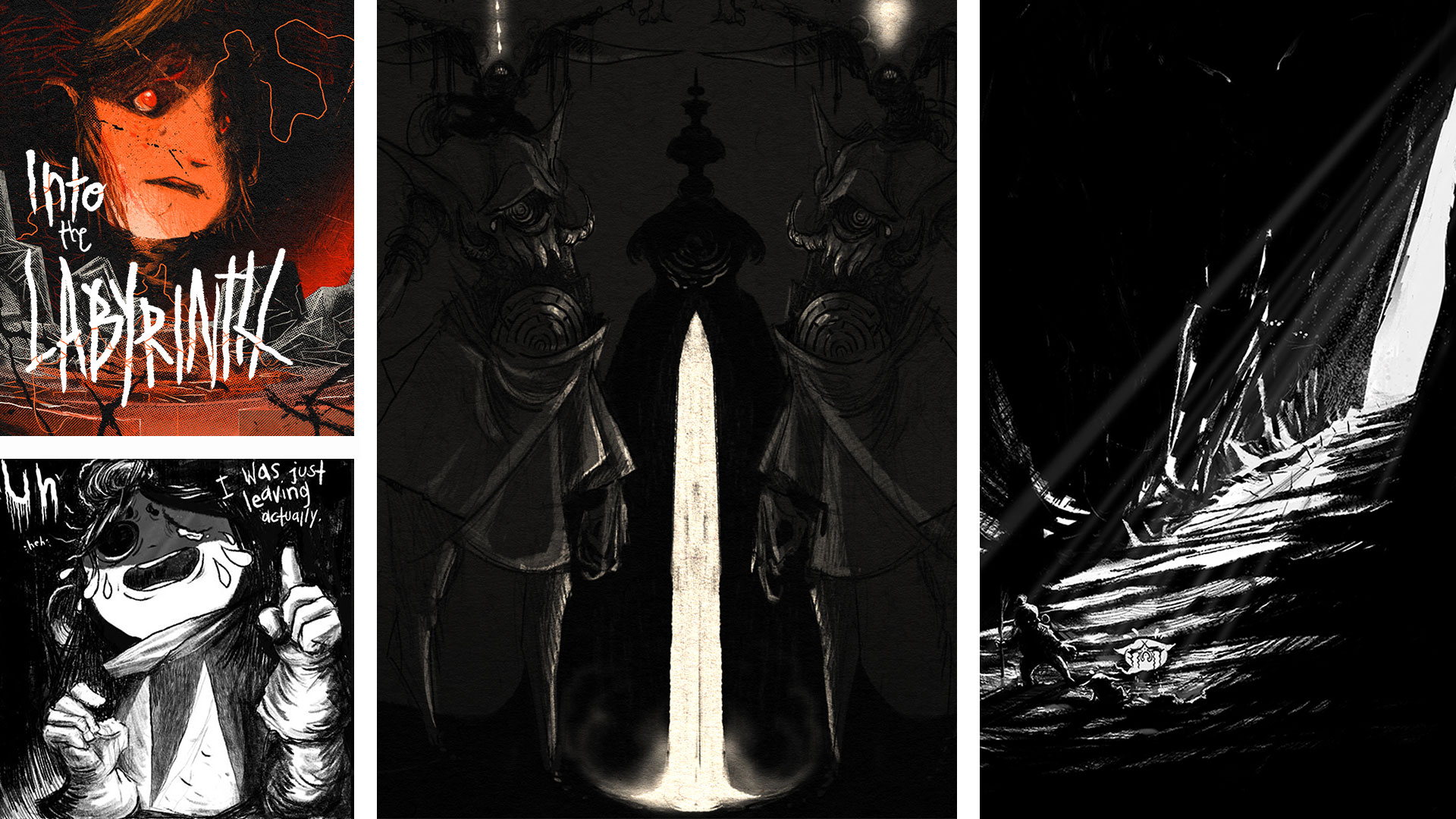 Delilah's conflicted relationship with her diagnosis and fear of imposter syndrome comes to a head in her first encounter with the titanic Gatekeepers of the labyrinth's first portal.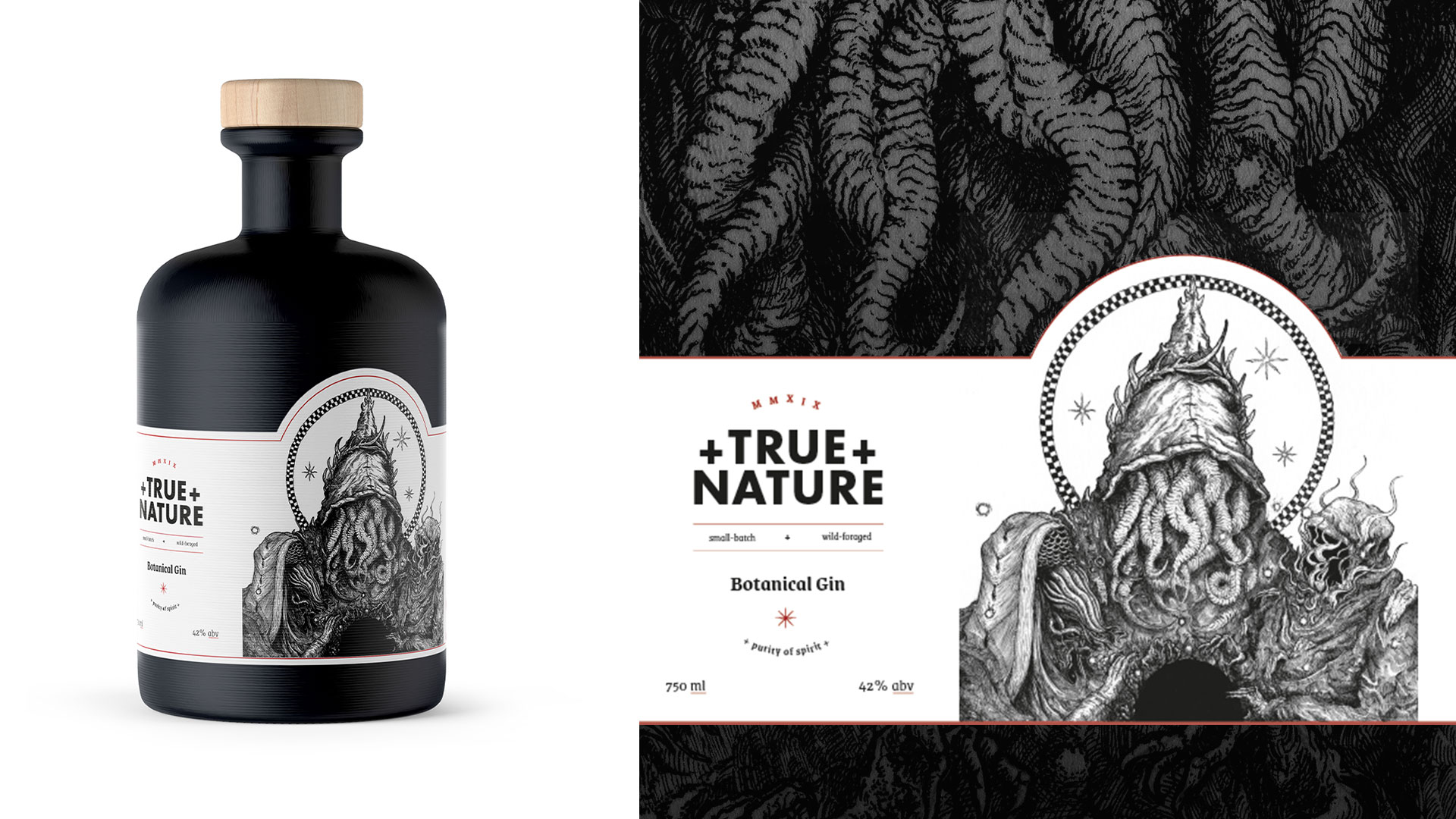 True Nature gin is distilled with foraged botanicals, drawing from wild folklore, ritualistic traditions, and the innate magic of the untamed, where even the mundane is seldom what it seems.