JAM
KUSACK
she/they
Jam is an agent of creativity searching for the blueprints to the Concept Art building so she can break into the industry, Mission-Impossible-style. She spends her time drawing sensational characters and marshalling them until her conceptual army is big enough to rule the world—or populate a buckwild portfolio.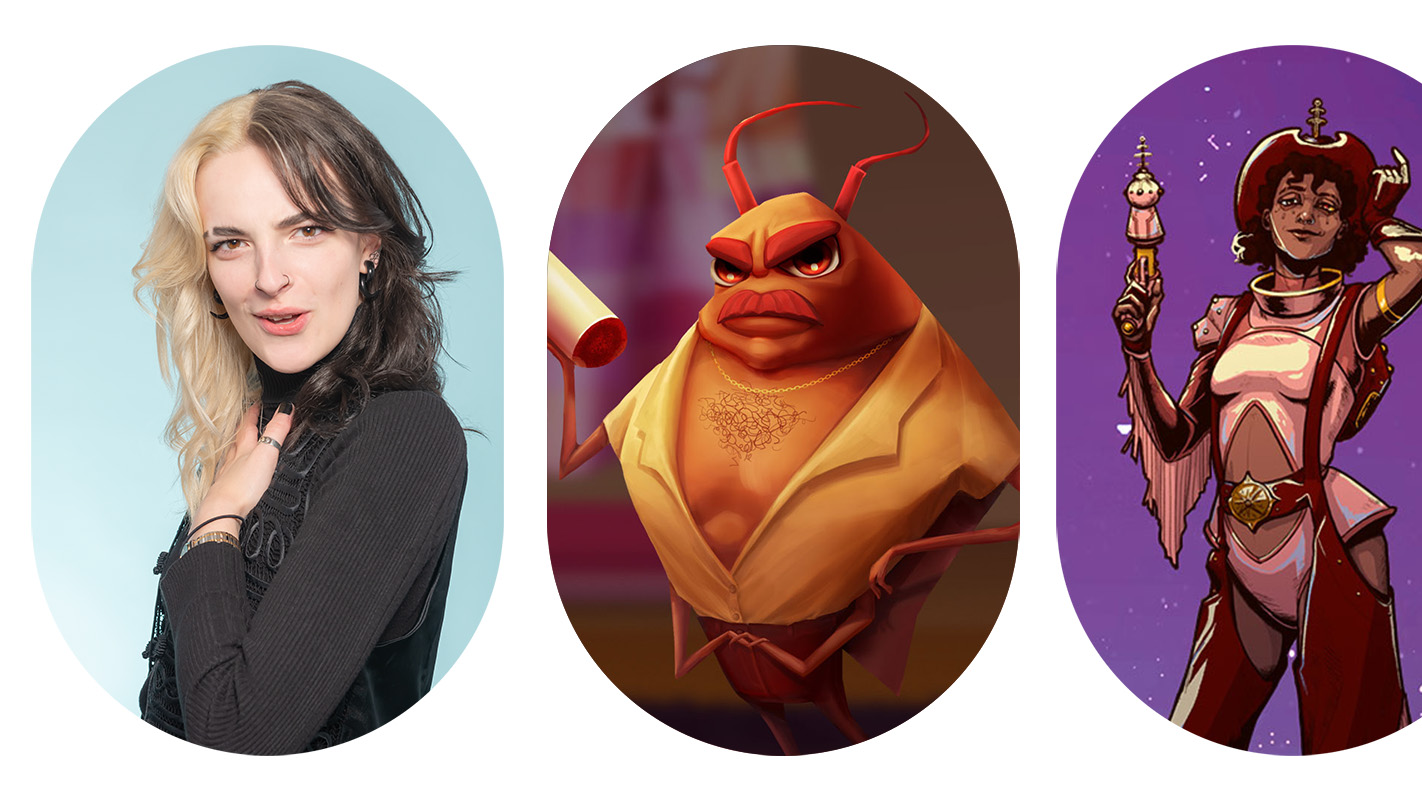 ILLSTRN
Concept Art + Illustration
CAPIC Rodeo 13
3rd Place
2021 Rotary International Scholarship
2016–2017 Dean's List
2017–2022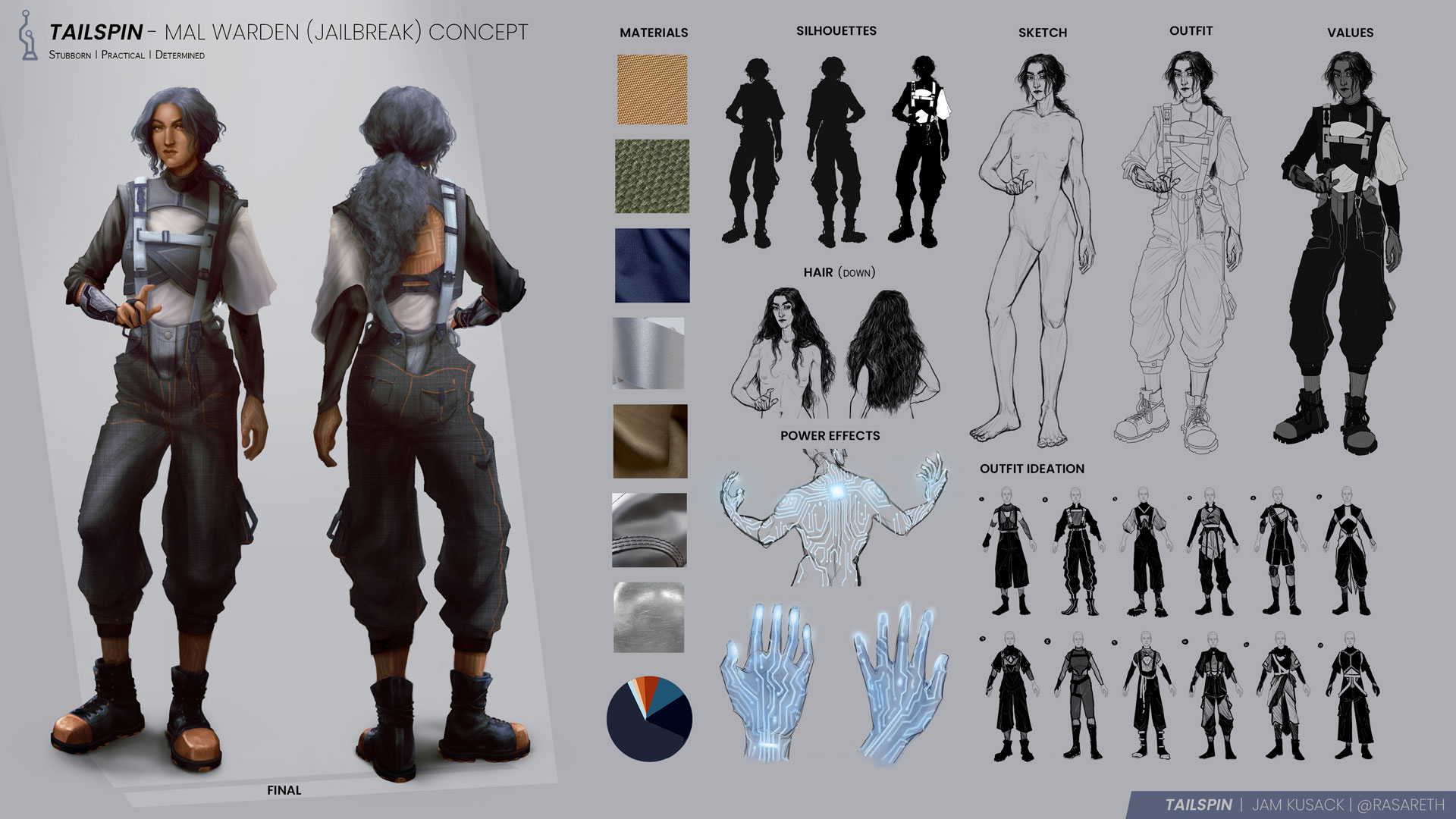 Concept design for Mal Warden, the protagonist of the action video game, TAILSPIN. Plugged into the criminal underworld, she uses her electrifying powers to gather information as a digital bounty hunter.
The design process for RAT-Tail, Mal's wrist device from the game TAILSPIN. With a retractable wire whip, this remote access tool is her strongest ally in gathering information.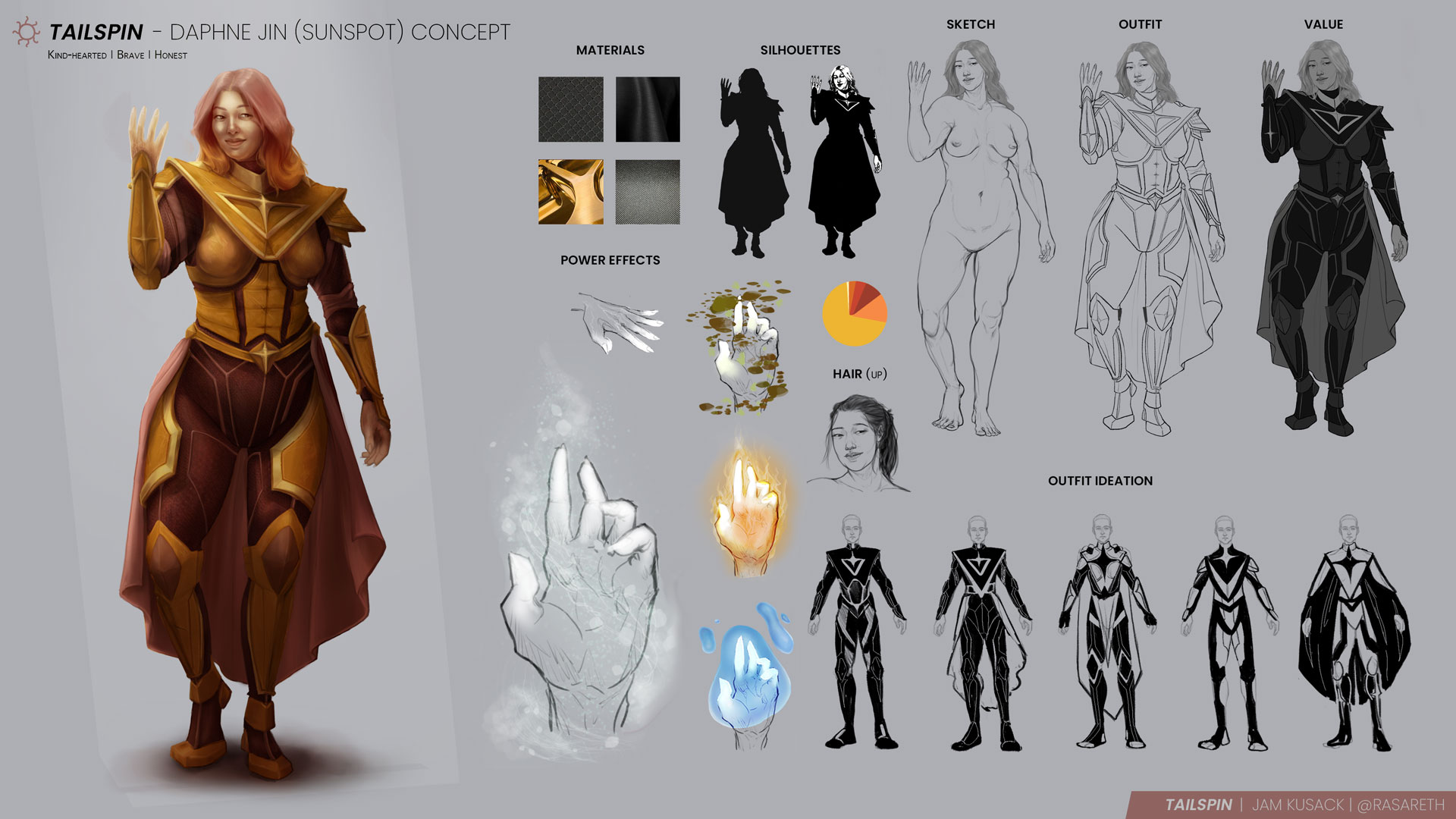 TAILSPIN concept design for Mal's schoolmate-turned-nemesis, Daphne Jin. When Mal is framed for her murder, she must unravel the digital trail Daphne left behind, digging up old feelings in the process.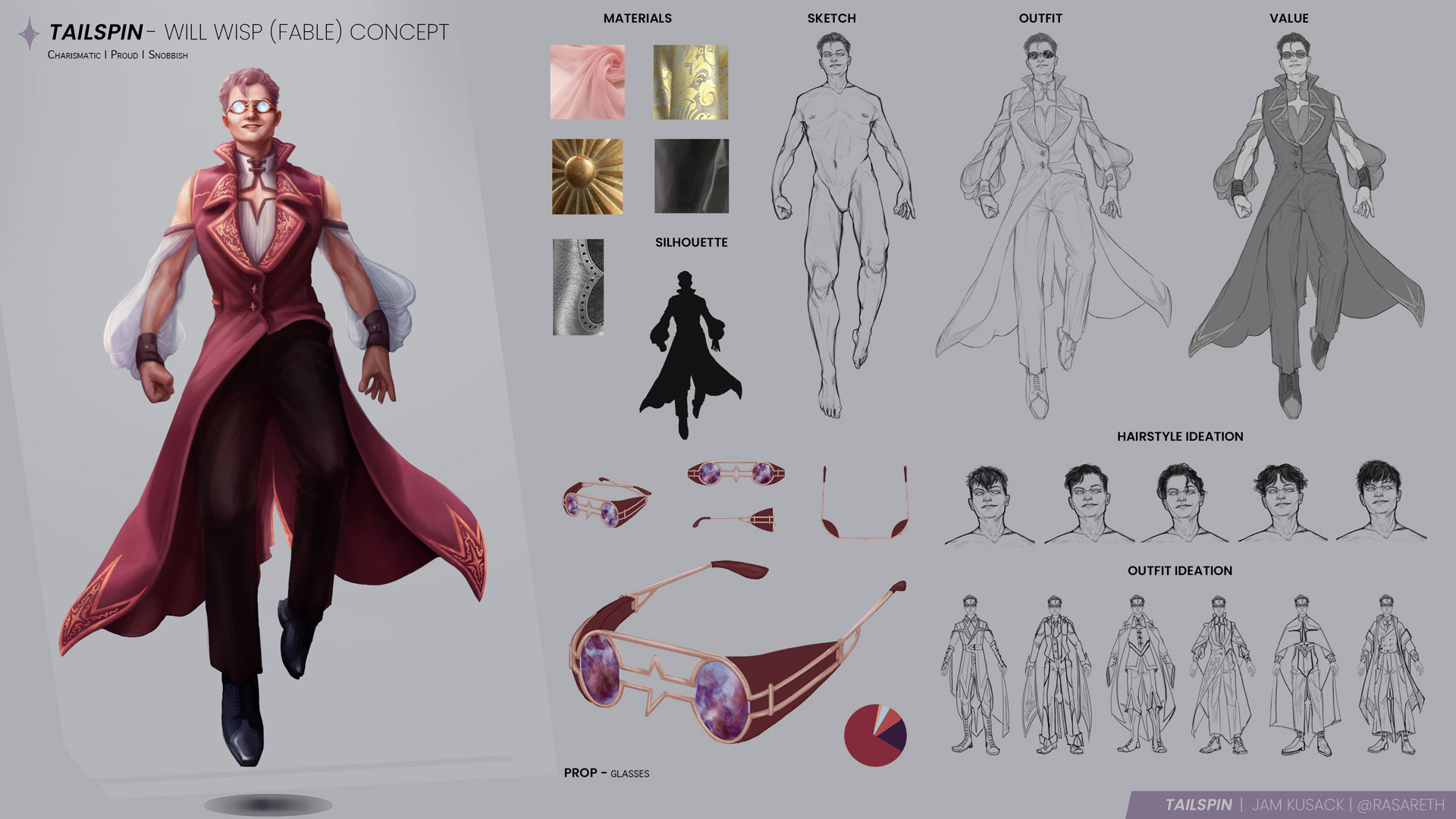 TAILSPIN concept design for the game's antagonist, Will Wisp. He leads the Vanguard, a team of the city's most powerful heroes, and would do anything to keep his power intact.
Character, icon, and asset designs for the mobile game concept, Refurbished, which offers a fun way to learn about bio textiles and raises awareness of sustainable fabric alternatives.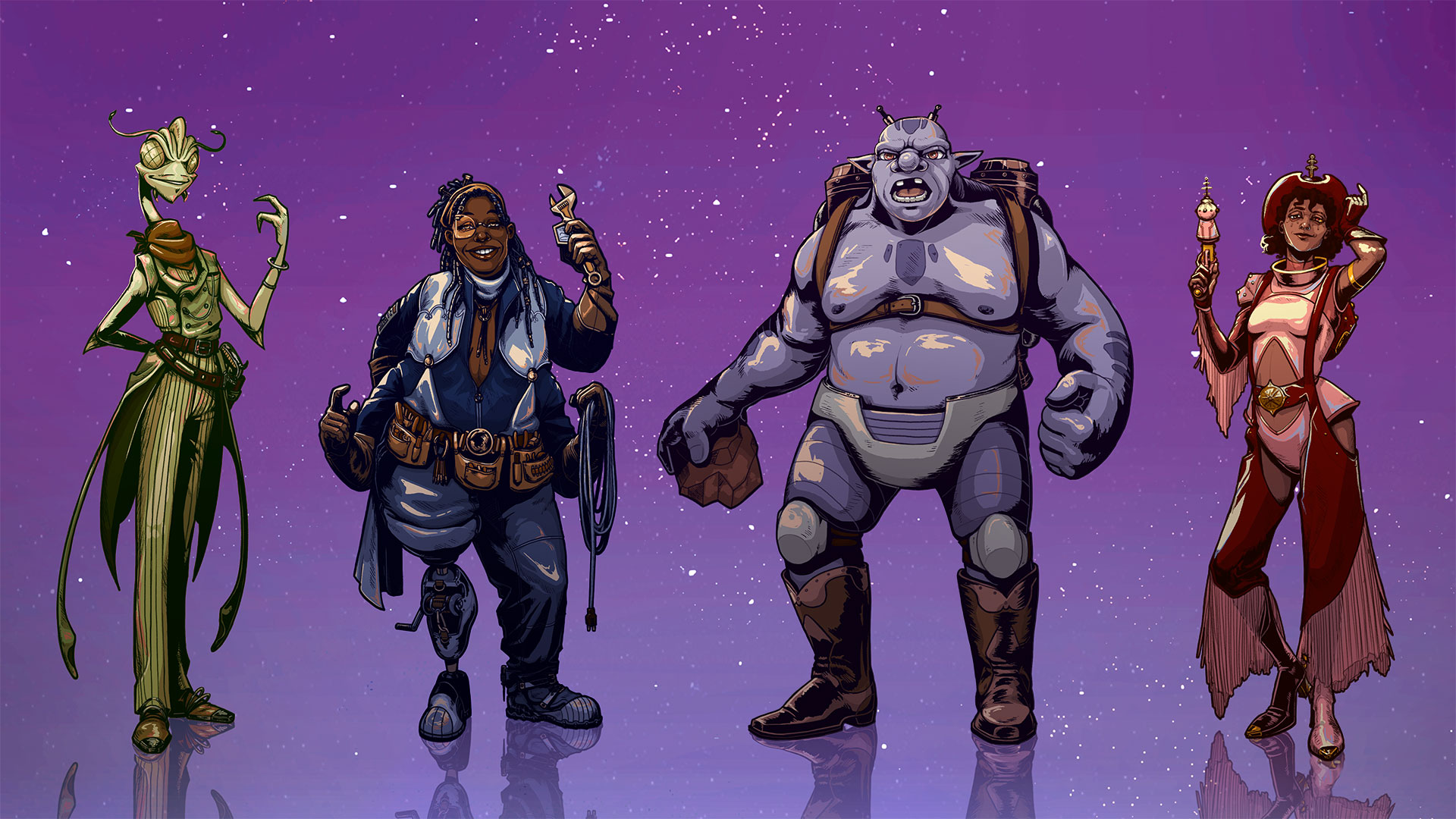 Character designs for Mission CTRL, a computer game that teaches preteens how to spot potential dangers online in a fun and approachable way.
An animated example of gameplay and dialogue for Mission CTRL.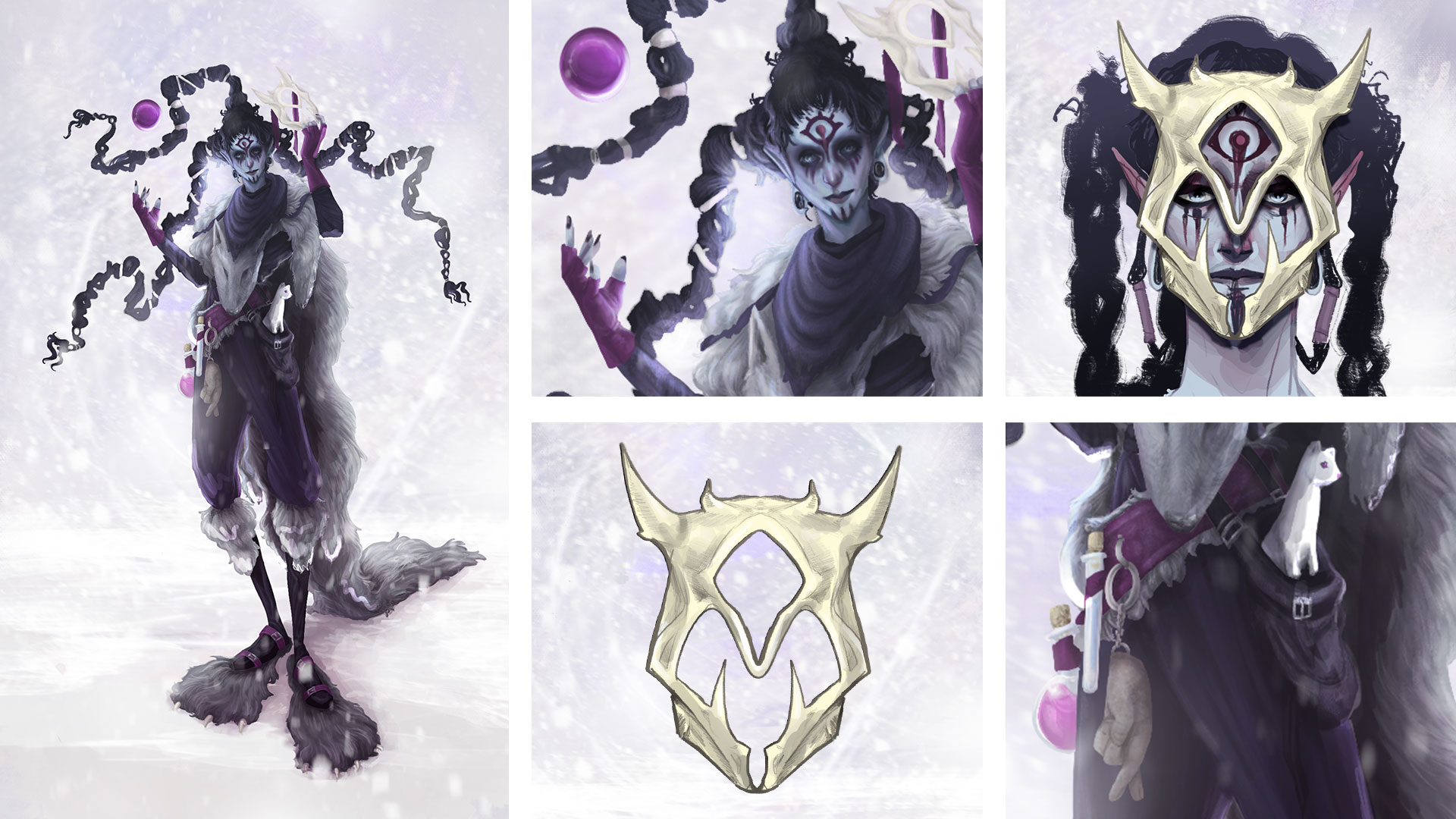 Character design for Sibyl, a street fortune teller running scams with her ermine, Boone, until she is suddenly granted the gift of prophecy and becomes a true oracle.