Rocio Palomar RobiscoBranding & Illustration
Rocio (row-see-oh) Palomar Robisco is a designer and illustrator who'd love to start her career working at a small studio with big ambition. One where EQ and IQ get equal billing in the credits. As a triplet, Rocio has been a team player right from the start. She wants to thank everyone who helped her get ready for her closeup with the industry.
Gravity Inc Award for Social Good Design 2021 1st Place
Branding for The Movement, a youth centre where even if you're too cool for school you're not too cool to care about working for social good.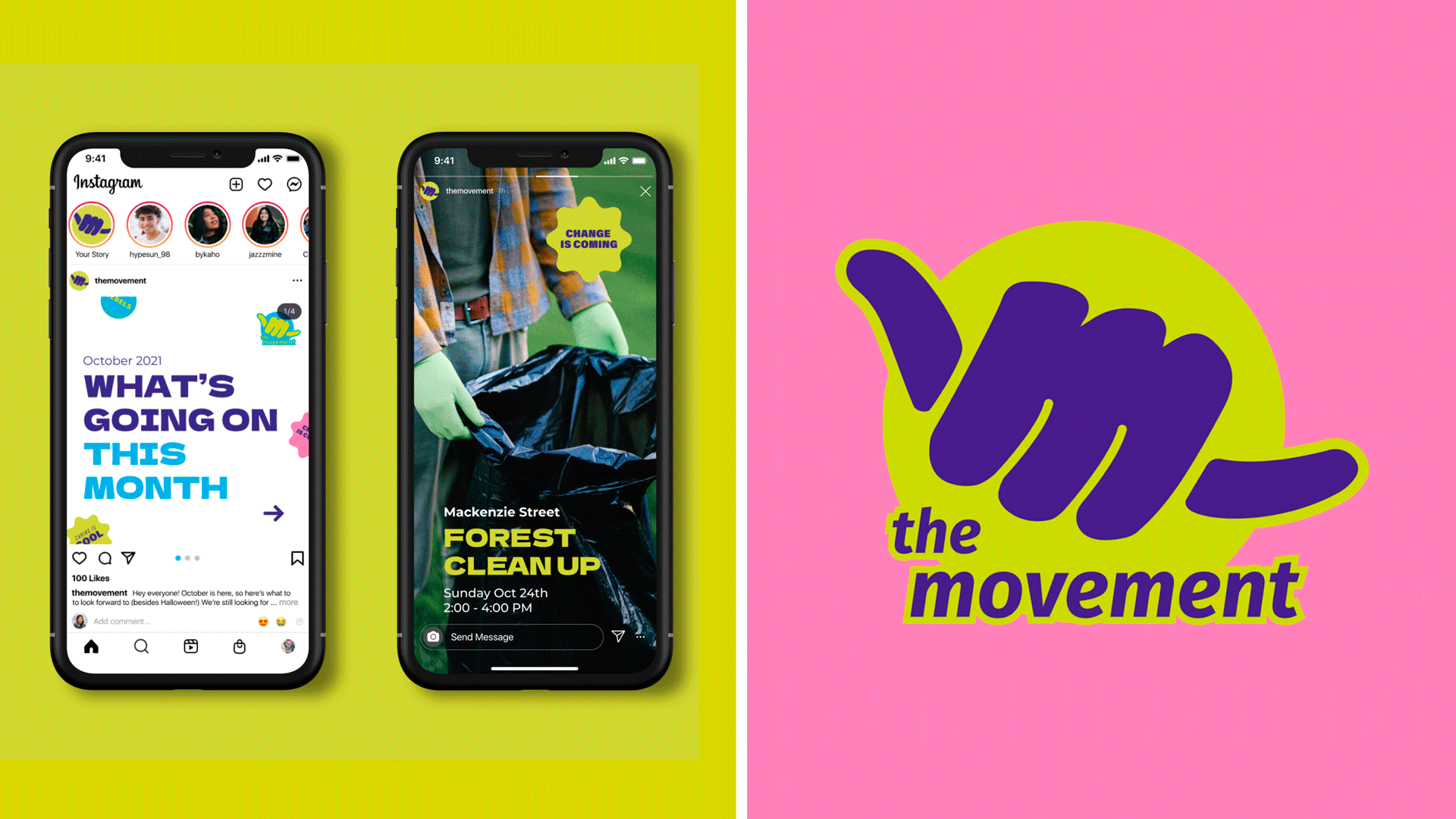 Social media collateral for The Movement's online presence.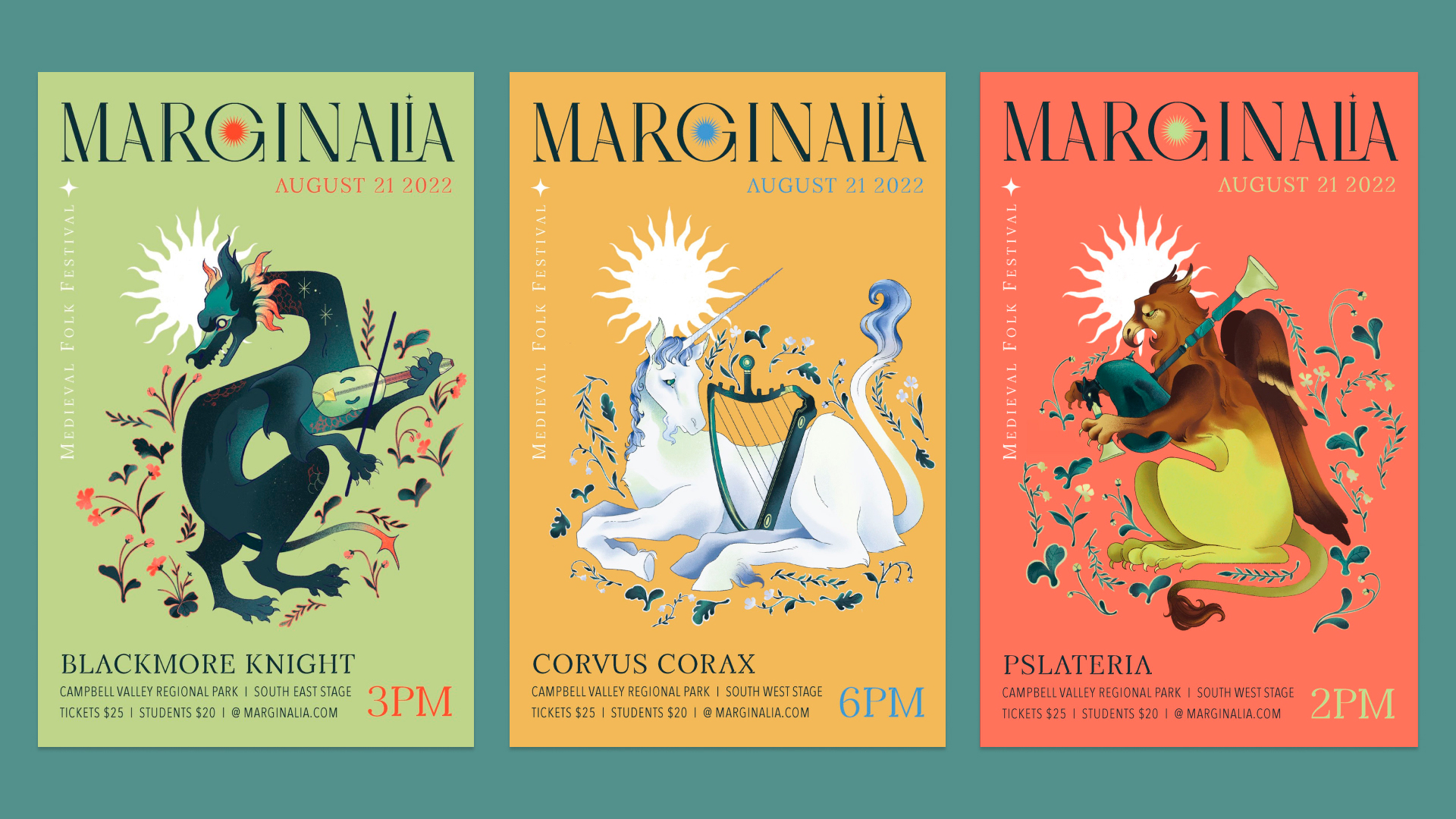 Posters for Marginalia, a medieval folk music festival that revives and reinterprets the joys of this almost forgotten musical genre.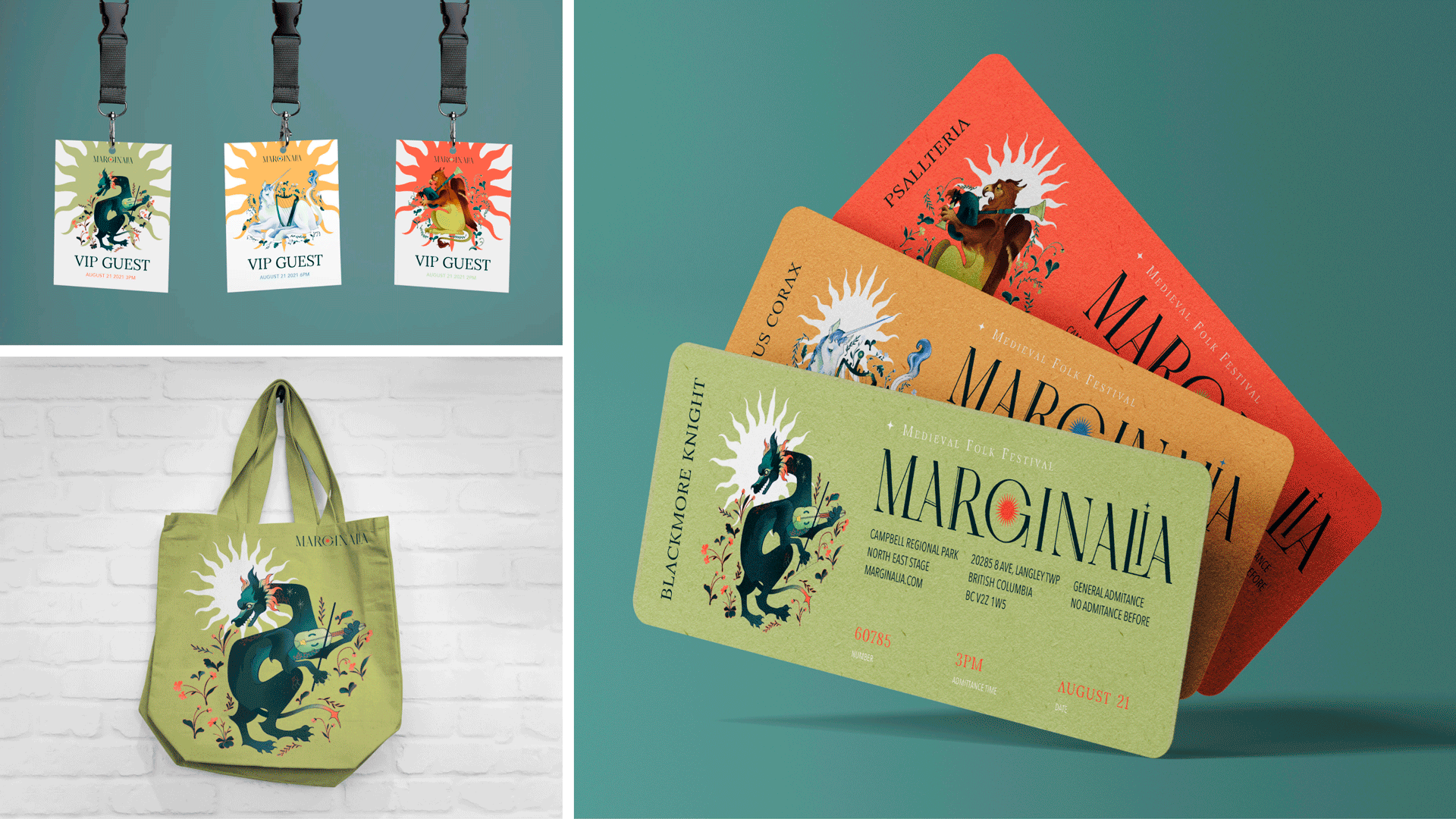 Merch for Marginalia.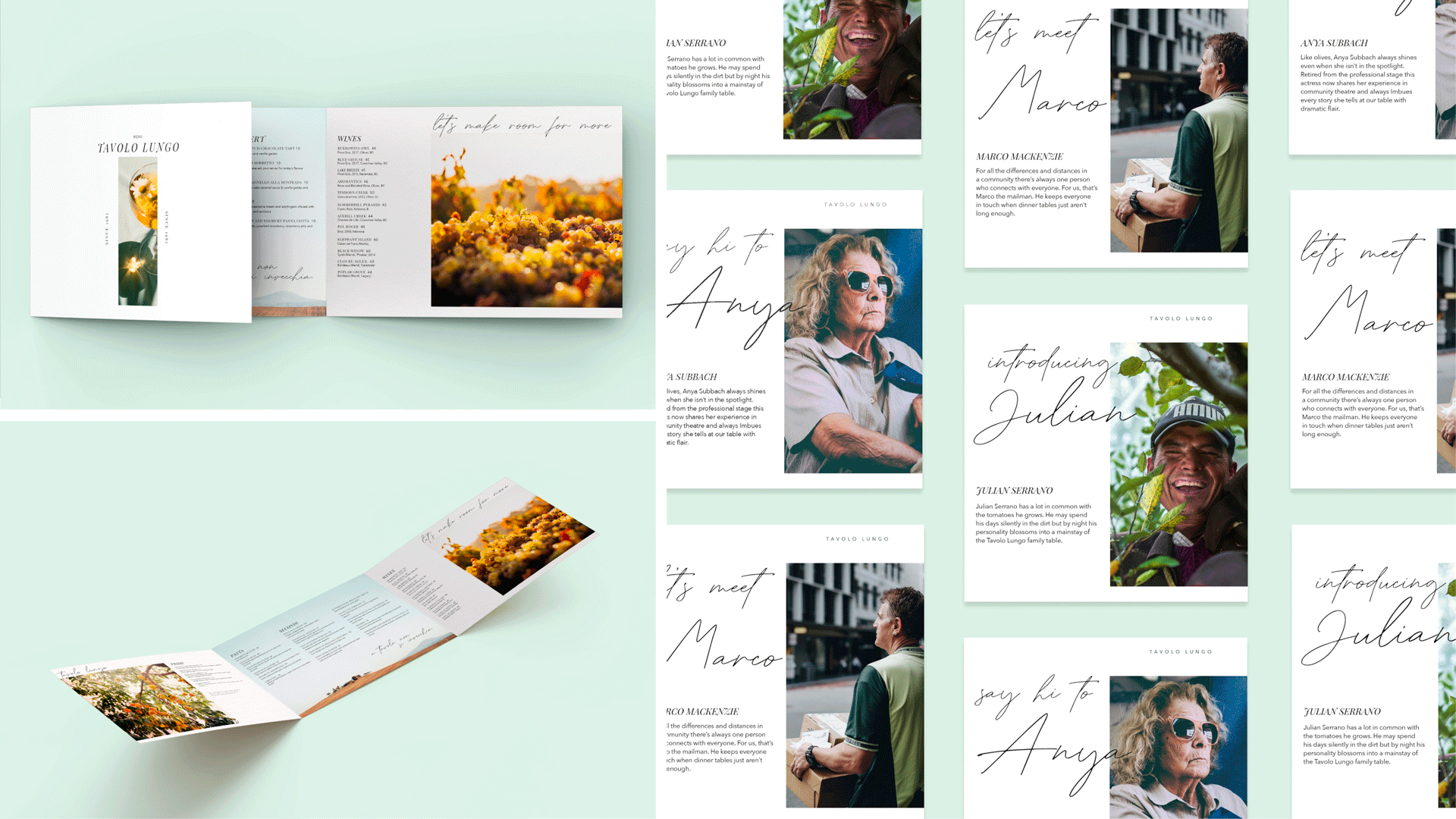 Branding for Tavolo Lungo, an Italian restaurant that brings old-world flavour to the North American table.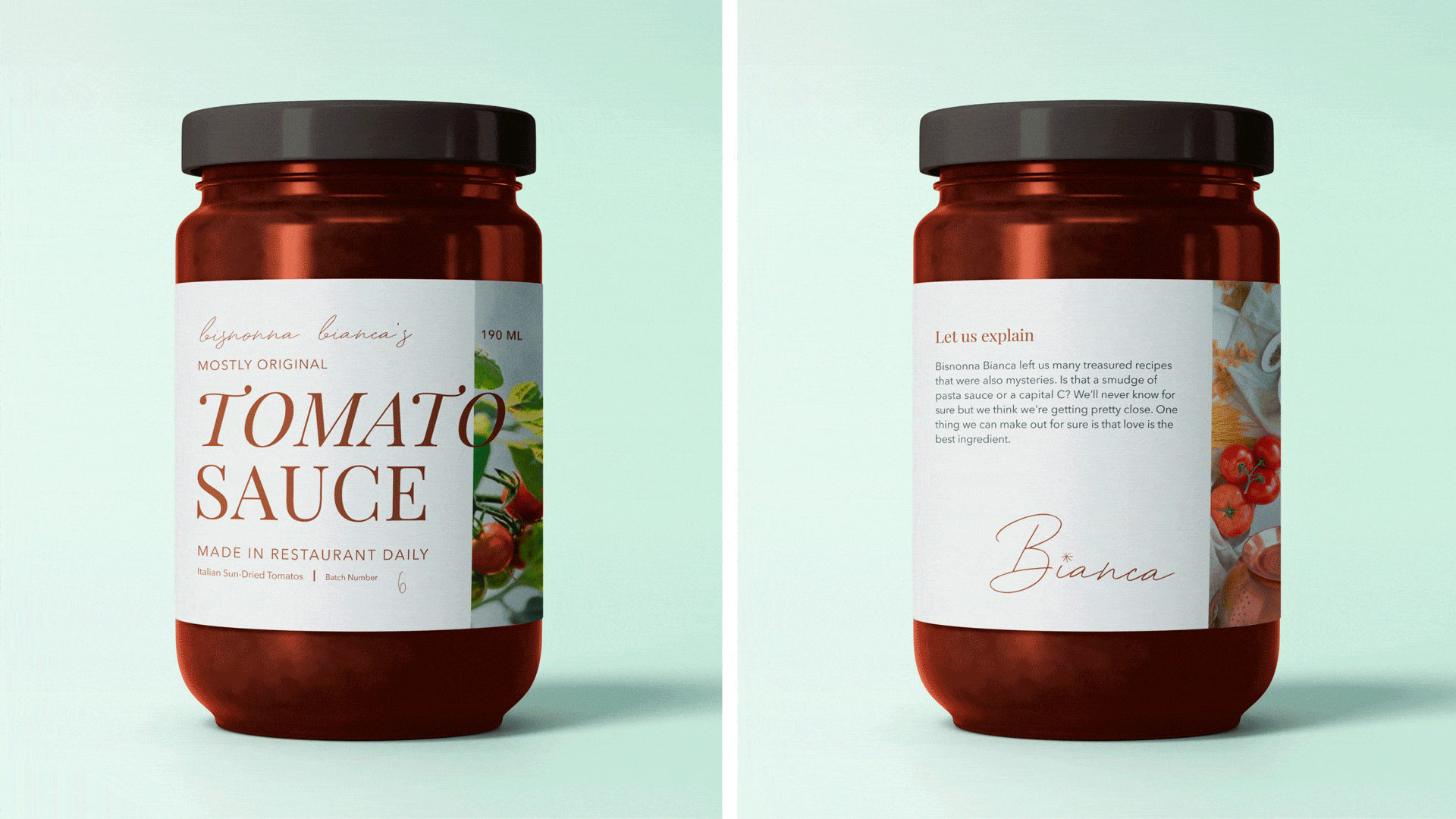 Tavolo Lungo's packaging that celebrates the family's lineage of great cooks with their translated, decoded, and reinterpreted recipes.
Branding and UX/UI for Away, an app that helps university students overcome homesickness.